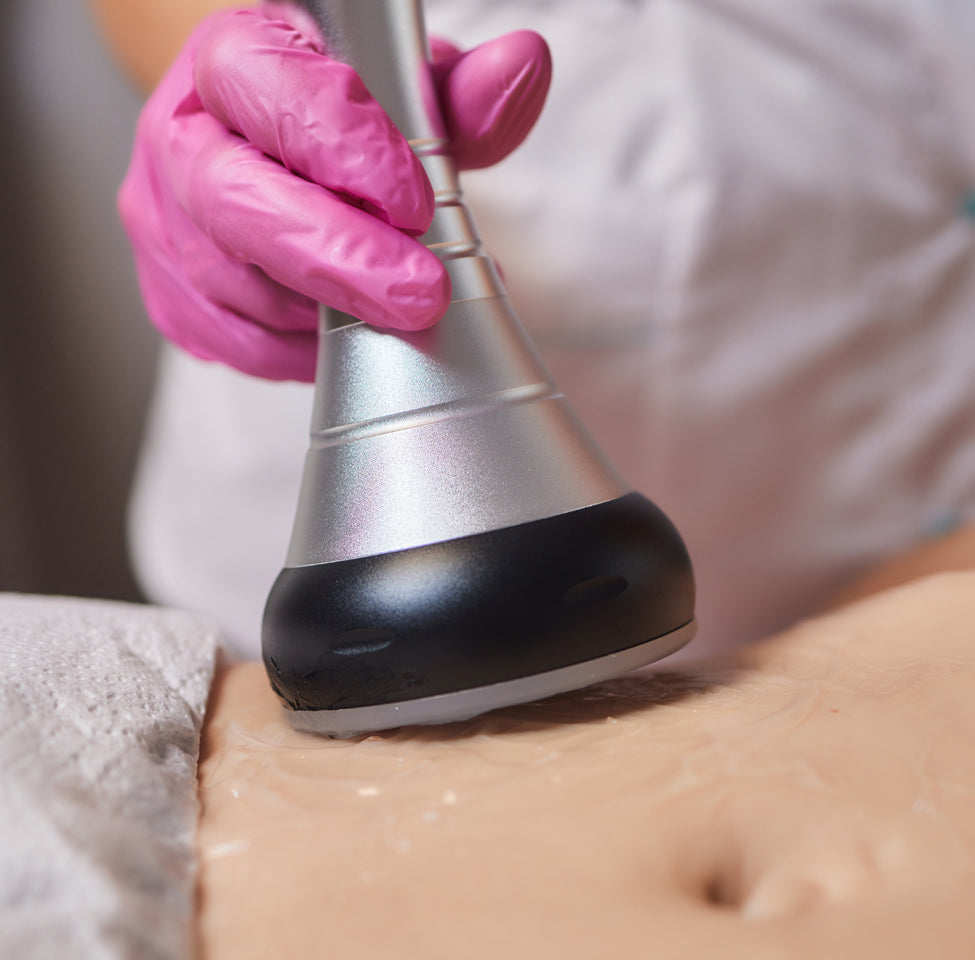 Body Sculpting & RF Skin Tightening
Body contouring treatments use ultrasound waves to sculpt and shape unwanted areas of adipose tissue. These sound waves are absorbed by the fat cells, through the generation of heat, causing a weakened cell membrane. The lipids are released and eliminated through the body's lymphatic and urinary system. Through the procedure as the sound waves radiate, you will hear 'cricket' like noise, this is perfectly normal. At times patients can experience histamine responses.
Included in this procedure, it is followed by radio-frequency skin tightening to aid in the lift and tightening in the treated area. Post treatment we will apply a soothing gel, enriched with niacinamide to boost skin immunity and reduce any thermal inflammation.
Ideally for optimal results 6-8 treatments at weekly intervals are suggested. Please note this is not a weight loss procedure, it is a circumference loss. Results vary per person
1 Area | $189ps
2 Areas | $259 ps
8 Sessions 1x Areas | $1159 includes AfterCare Gel
8 Sessions 2x Area | $1799 includes AfterCare Gel