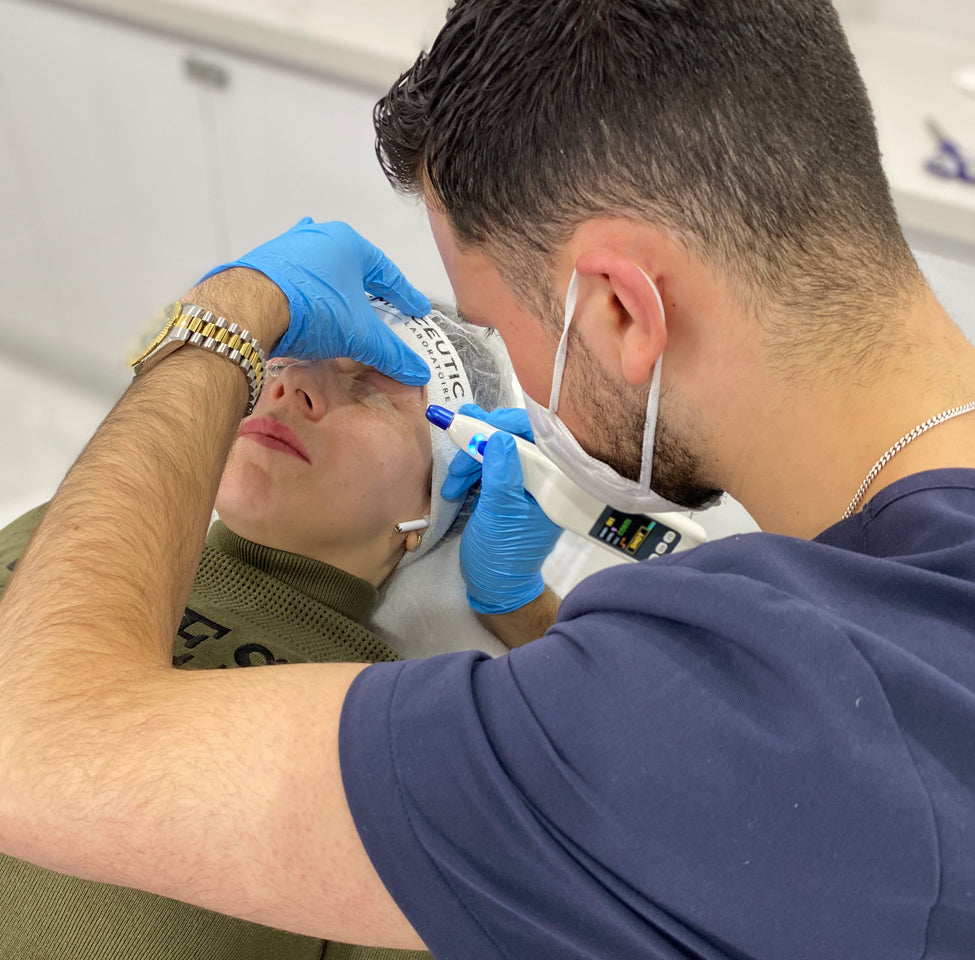 Plasma Fibroblast Treatment
Plasma Fibroblasting is a new and innovative way to offer non-surgical skin tightening, utilizing the fourth state of matter 'plasma' not the blood. This treatment stimulates the activity and production of collagen and elastin allowing the skin to produce your own natural growth factors assisting the skin to lift and tighten. There are noticeable results after one treatment!
Plasma Fibroblast treatment transfers plasmatic arcs to the skin creating controlled thermal trauma to skin, these create distinctive 'dots' as the areas treated form micro-crusts which will naturally heal when compliant with pre and post care instructions.
Typically we recommend between 1 -3 treatments (depending on your skin concern) at 8 week intervals.
Prices range between | $189 - $1259