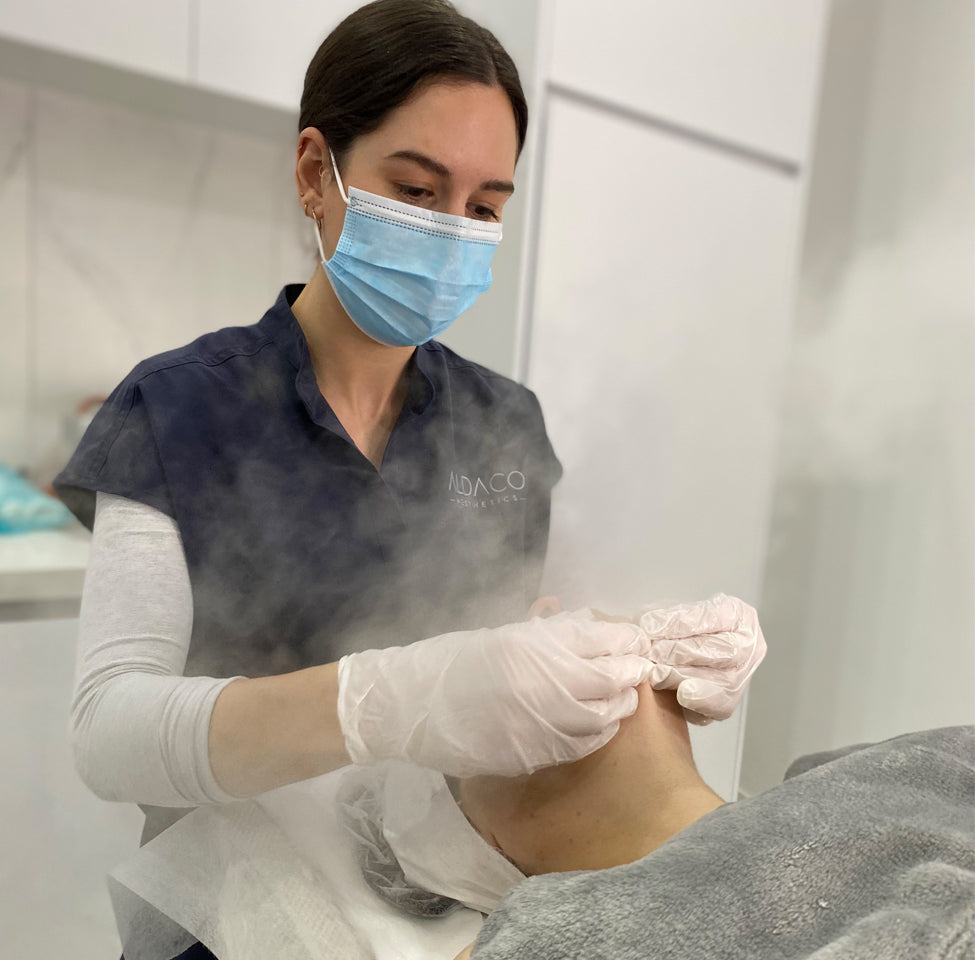 Aldaco Signature Facial
An extensive facial customised specifically for the needs of your skin, helping to improve, strengthen and build the skin barrier. A great starting point to proceed with further clinical procedures.
The Signature Facial is our signature for a reason bad bacteria on skin with cold plasma technology its jam-packed with processes to ensure the skin is being optimised with layered modalities targeting the skin at different levels.
Concerns for impaired barriers, dehydration, lack-lustre skin, acne, and ageing skin is perfect to begin to regenerate the skin cells.
Following a deep cleanse, we steam and extract, physically and chemically exfoliate the skin, balance and kill the 'bad' bacteria on the skin followed by serum infusion compounded for the needs of your skin, then apply a mask finishing with LED therapy.
*if you are contraindicated to any process in this treatment we will substitute it for something else to benefit your skin.
60 minutes | $169
Add Epidermal levelling | $79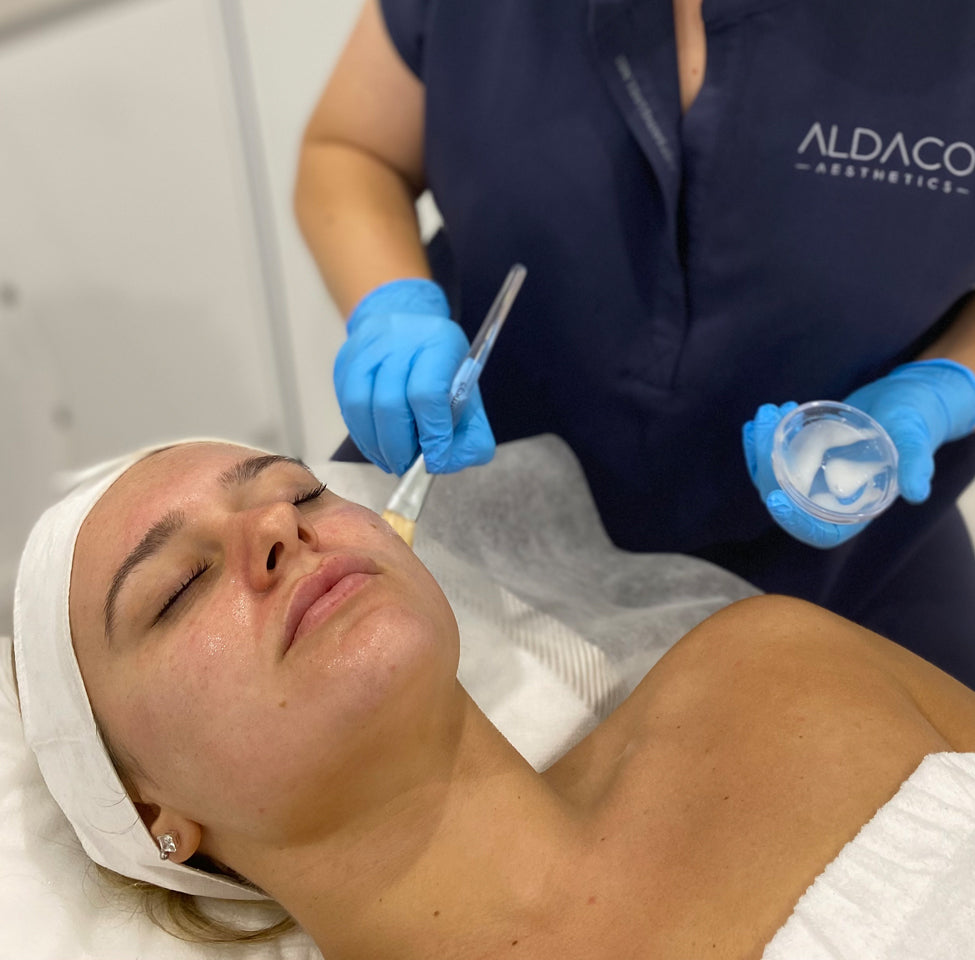 Skin Rejuvenation
Rejuvenate your skin – even on your lunch break!
An express treatment ideal for clients who are looking for a maintenance treatment or who don't necessarily need the full clinical facial.
Following a deep cleanse, we exfoliate the skin, compound serums to be infused deep in the epidermis, then apply a mask while your skin cells are charged under the LED.
30 minutes | $99
Add Epidermal levelling | $79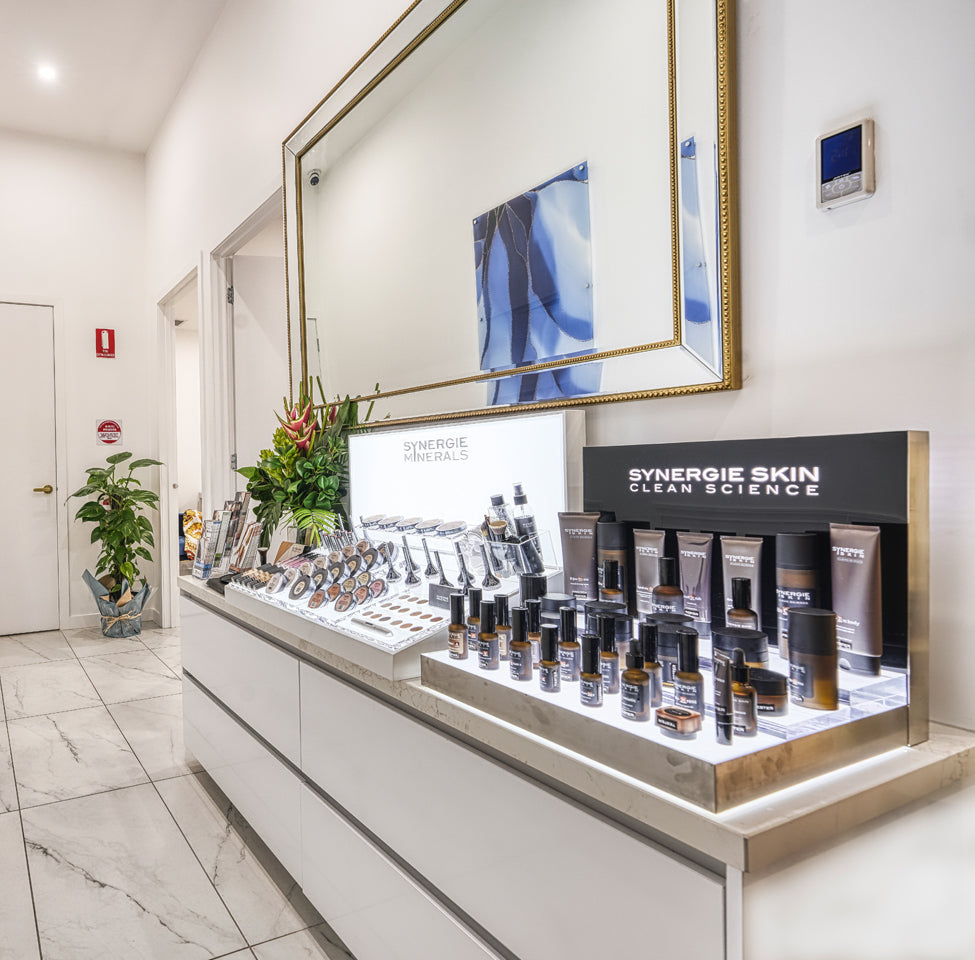 Advanced Clinical Facial
An intensified 'facial' targeting the condition of your skin. While this treatment strengthens and corrects the skin, it is intensified for those clients who need that extra 'punch'.
Our skin specialists will ensure clients are prepped and suitable for this treatment.
Essentially, similar to the Aldaco Signature Facial, this version includes the use of a chemical peel combined with other forms of serums/exfoliants to intensify the results, with some slight downtime, including some erythema.
70 minutes | $210
Express version 40 minutes | $159
Add Epidermal levelling | $79
Hydro-Dermabrasion
Similar to Microdermabrasion, but with the added serum infusion targeting your skin's concern.
An outstanding form of physical exfoliation – the Cut & Polish for the skin!
This treatment aids in the removal of dead skin, debris and congestion while revitalizing the skin's collagen and elastin using the diamond tip.
This consists of a deep cleanse, steam and extraction, physical exfoliation, mask application and LED therapy.
A treatment suitable for those with mild acne & congestion, dehydrated, lack-lustre aged skin.
45 minutes | $129
Express Version 30 minutes | $99
Full Back 50 minutes | $169
*treatment process may vary on your needs.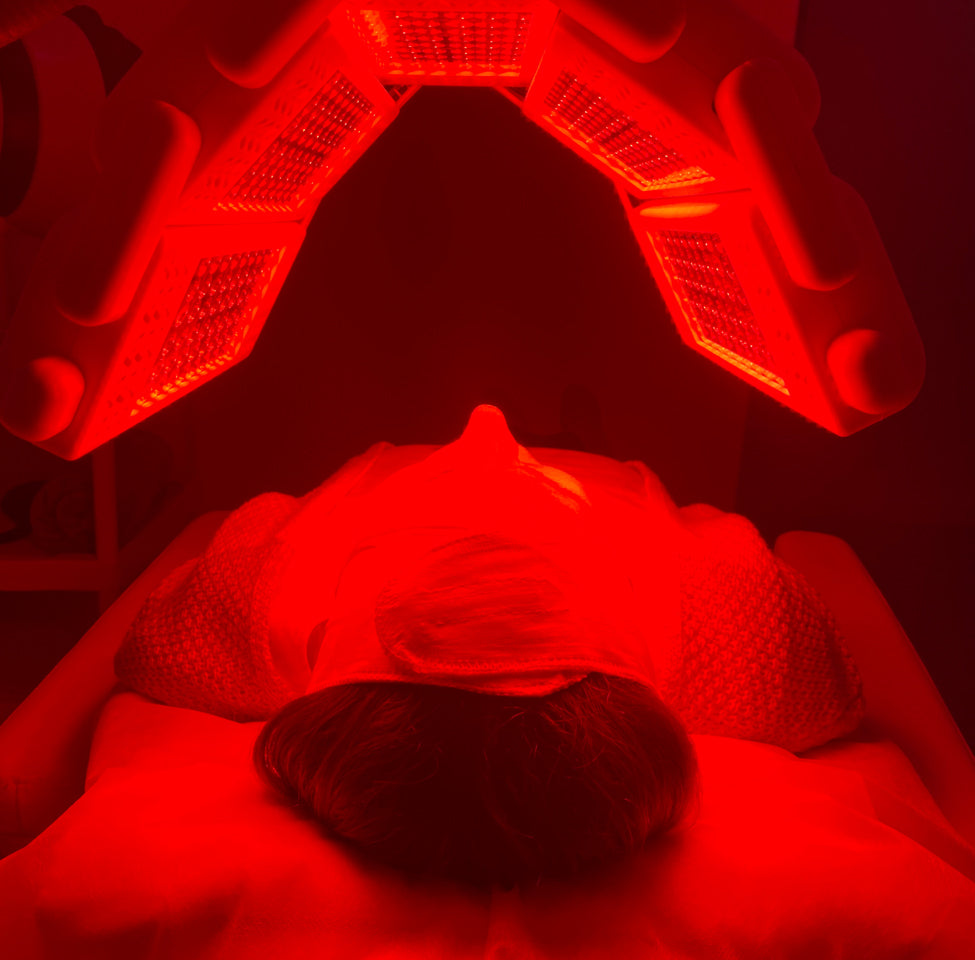 Light Emitting Diode (Led) Therapy
An underrated treatment, but one of our favourites!
The clinical benefits of the wavelengths of LED can really target the specific cells in the skin, optimising skin health and cell regeneration.
It is exceptional for, acne, skin discolouration, ageing skin, and even burns – utilising near-infrared light penetrating deep in the dermis.
To have this more targeted, followed by a deep cleanse we infuse serums into the skin followed by the application of a thick hyaluronic acid gel mask.
This can be a stand-alone treatment or added to any treatment
35 minutes Facial | $119
20 minutes LED only | $79
10 minutes add on to treatment | $30
6 sessions membership LED only | $389