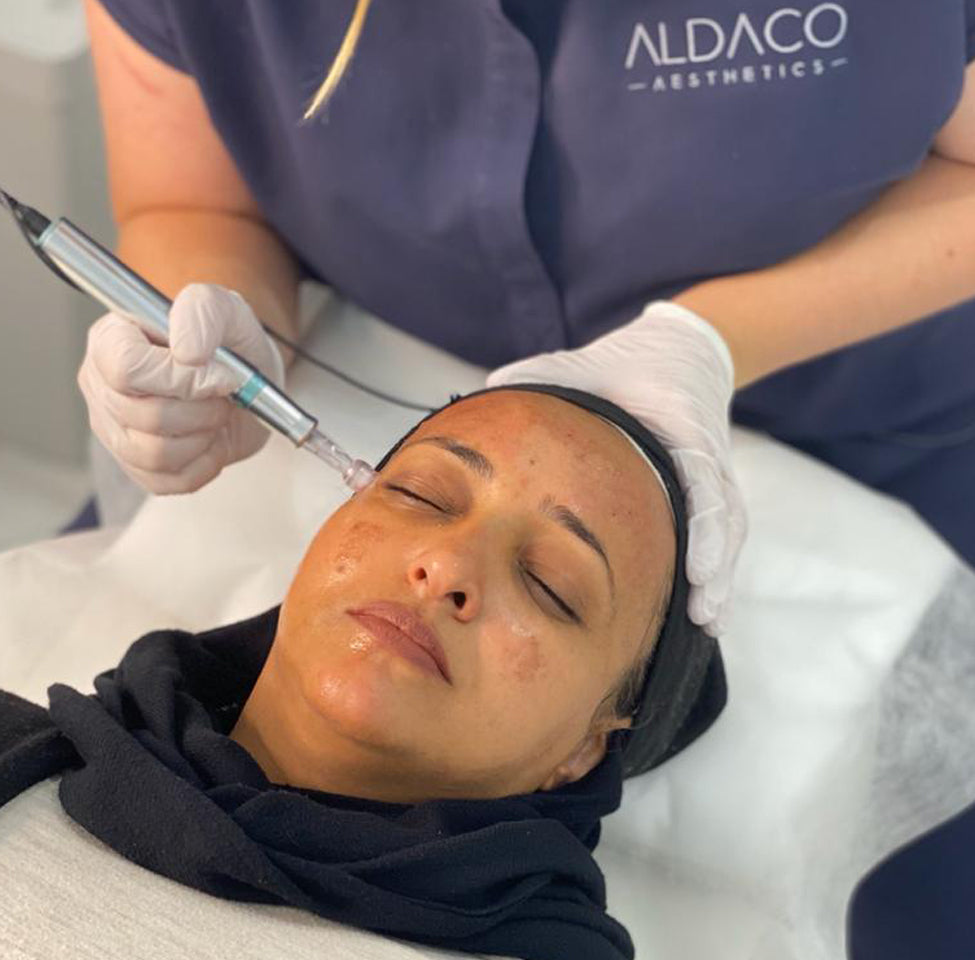 Micro Needling
Also known as Collagen Induction Therapy CIT, utilising a German-engineered Micro Needling device listed and approved by the TGA. It is a gold standard procedure and one of our favourites to perform!
This procedure is suitable for clients with, large open pores and oily skin, lines and wrinkles, pigmentation, rosacea, scarring and even stretch marks.
This device creates controlled micro-punctures in the skin using sterile, surgical-grade steel, stimulating the activity of the fibroblasts. Post-treatment your skin will be forming its collagen and elastin up to the following 6 months due to stimulation of the cells.
Here at Aldaco, post skin needling we apply a hyaluronic acid gel mask to increase hydration levels deeper into the skin, followed by Tensage Intensive Serum 40, assisting with the healing process and erythema as well as stimulating the skin growth factors.
We do not recommend the use of anaesthetic as it vasoconstricts the blood vessels. It is optimal for the blood to be present through this procedure.
40 minutes Face | $329
Add on neck | $99
6 sessions includes Post Treatment Kit | $1779